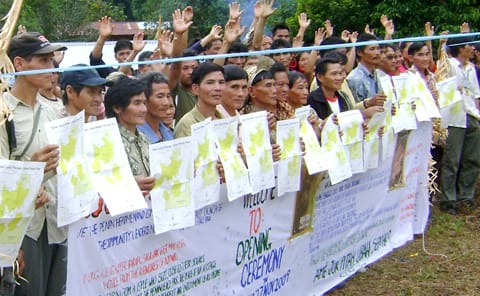 6
Act with Others
Many custodian communities confront similar challenges. Your community is likely to benefit from sharing experiences and joining forces with others. In this sense, self-strengthening ultimately involves mutual strengthening among peers and allies, which generally starts from some kind of networking.
National (and sometimes international) networking and organising for collaborative action can help create a critical mass of support for territories of life, which in turn generates:
mutual awareness and solidarity, including to address threats to territories of life;
enhanced means to act (pulled together from many sources);
better understanding of shared issues and priorities, including to address opportunities and make effective use of resources;
enhanced national and international visibility of the broad benefits of territories of life; and
effective advocacy for improved policies and practices.
Shared efforts often begin with exchanges and learning among neighbouring custodian communities and their allies— e.g. field visits, dialogues, workshops, or support to overcome a problem.
Over time, more regular or even formal networks or platforms can evolve and develop mutually supportive action and advocacy efforts. Examples include:
joint analysis and planning to identify and tackle national and international issues and priorities;
communication campaigns to raise the visibility of territories of life and seek support for addressing specific threats and other advocacy objectives;
peer-support and peer-review processes, including those necessary for national and international ICCA registration; and  
advocacy campaigns for appropriate recognition and support, including to improve relevant national and/or international legislation and policies affecting territories of life.
Header Photo: © Bruno Manser Fund