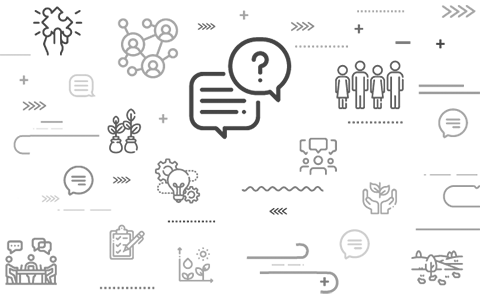 4
Self-recognizing as custodian of a territory of life: Questions for a grassroots discussion
The facilitation team can offer the questions below to help the community strengthen its self-recognition as custodian of a territory of life. This can be done before, during or after the grassroots discussion focused on developing a vision of the desired future.
Is it clear that some choices to be made today— by the government, the private sector, other communities or ourselves— will significantly affect the future of our territory of life and ourselves? Do we have any example of such choices?
Are there some basic decisions our community can make today to affect such choices? Do we have any example of such decisions?
Can we imagine ourselves in the future as a thriving community acting as custodian of a thriving territory of life? Could we be living well, working and supporting our own livelihoods while maintaining our territory in thriving conditions?
What would that imply for the way we live, work and organise ourselves? Are we ready and willing to do this?
Are we ready to commit to support such choices, for instance by developing and signing a pledge, a charter or a list of principles and criteria we are willing to follow in our relation to the territory of life?
An excellent way to help your community to vision its desired future and take the crucial decisions about it is to have some representatives travel to see what has happened in other territories as a result of choices and decisions made by other communities, governments and others. When your representatives return, they will share what they have learned, inform others and clarify the likely consequences of your actions.